Associates
The Assessment Partnership has a network of carefully selected Associates who have the skills to provide support on projects requiring particular expertise or increased levels of resource, these include Occupational Psychologists and Equality and Diversity Specialists.
Working in this way enables us to be flexible in meeting client requirements, provide support on both small and large assignments and retain a quality, rather than volume driven, approach. In addition our Partnership network allows us to extend our services to HR Support and implementation of HR processes e.g. Staff Handbooks.
All our Associates share our aims and values in working with clients and are experienced consultants who have worked in a range of organisations.


Amanda Stickland
Amanda is a HR professional with a wealth of experience. She began her career as an Occupational Psychologist working with Boots the Chemists and the Ministry of Defence. More recent roles in industry include HR Director at engineering consultancy Atkins Global and Head of Resourcing at Royal Mail. Amanda has delivered a wide variety of people programmes including aligning a business' organisational design to its strategy, redesigning the employer brand, embedding wellbeing & diversity strategies, and individual coaching & mentoring. She is driven by developing and implementing innovative, impactful solutions across all areas of the people agenda. Her particular area of interest though is assessment, which she sees as getting the right people in the right job to start with, giving everyone concerned the very best chance of success.

Dina Deam
Dina has some 20 years experience in HR and particularly, assessment, development, training and coaching. Her experience has been gained in both the private & public sectors and spans a wide range of industrial sectors & levels from front line to board level. Dina's experience also includes the design and delivery of a number of assessment related training products such as screening, telephone interviewing, board administration, career planning & assessor training). She has worked as a coach on a number of programmes from management foundation to aspiring senior managers and has recently completed her training as a career counselling practitioner.

Kate Marshall
Kate has almost 30 years' experience in HR and Learning & Development, mostly in Financial Services companies such as Allied Dunbar and Zurich. A member of the Chartered Institute of Personnel and Development, she is also a BPS registered user of a variety of psychometric tools and an experienced NVQ assessor. Kate's strengths include design and management of assessment centres and design, delivery & evaluation of behavioural skills programmes. She has a sound background in training needs analysis and well developed assessment, coaching and consultancy skills.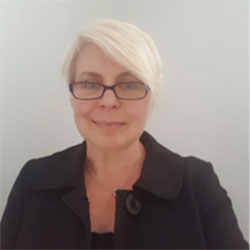 Liz Swan
Working in People Development for over 30 years, Liz is an Integral Development Coach, certified with the International Coaching Federation. By inviting clients into a bigger world, one they may not be aware of yet, new possibilities open up to them which enables them to move towards sustainable change and growth. Coaching the whole person is central to her way of working; taking this wider, more integral approach affords clients opportunities to build their resourcefulness and wisdom in dealing with what's important to them. Liz is also a recruitment and development expert.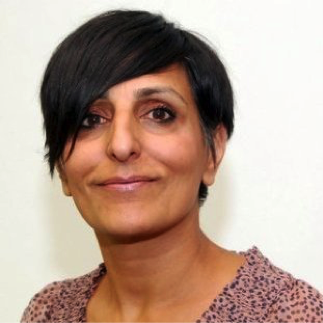 Rozina Checkland (MCIPD)
Rozina's career in recruitment, development and learning, has spanned over 20years. She's passionate about working with graduates and has being involved in successfully supporting numerous young people through assessment's and into their first roles. She is a credible and authentic coach, with the ability to easily connect with people, build trust and support them to be the best they can be. She brings with her, not only experience of recruiting, she is also qualified to use a wide range of psychometrics and designs and delivers graduates and first line manager development programmes which adds breadth and depth to her contribution.

Tina Renshaw
Tina has a strong background in assessment for selection and development. Passionate about developing a real and sustainable difference, she enjoys the challenge of developing solutions and facilitating outcomes that meet clients needs. Tina is a Chartered Psychologist, HPC registered Occupational Psychologist, Chartered Fellow of the CIPD, Associate Fellow of the BPS and a qualified NLP Practitioner. She is registered to use a wide range of psychometric measures.

Veronica Steel
Veronica has been involved in Human Resource Consulting for nearly 20 years, initially as a Management Consultant within Deloitte's consulting practice and more recently focusing on Talent Identification, Acquisition and Management. She is qualified to carry out psychometric and occupational personality questionnaires and has a particular interest in practical recruitment exercises. She has experience across a wide variety of industries including the public and non-profit sectors, financial services, oil and gas industries and manufacturing.